Get Approved as an Instructor in Your State to Teach Continuing Education Courses on a Wide Range of Important Home StagingInstructors Topics
Offer Continuing Education Credits to Real Estate Agents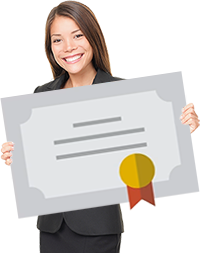 The StagingInstructors program creates unique opportunities for meeting real estate agents in your area and positions you as the go-to expert in the field of Home StagingInstructors.

The real estate industry is constantly changing and in order to stay on top of the trends, laws, contract changes and practice requirements, all active real estate agents are required to complete continuing education (CE) requirements during each license renewal period.

As a member of the StagingInstructors program, you become a state certified CE instructor and your company can offer Real Estate Continuing Education Credits for a number of pre-approved Home Staging courses. You can host these courses at your office, on-site at a broker's office (if permitted by your state) or at third party location.

ESTABLISH AUTHORITY
Position your company as a trusted and credible authority on the topic of home staging.

GAIN Market share
Become the go-to home staging company for real estate agents in your area.

remain VISIBLE
Create top of mind awareness and stay visible within your local real estate community.